We build stunning water features to enhance commercial properties.
A water feature can add interest and beauty to any property. If you own a commercial building and want to enhance your business' curb appeal, talk to us at FWG Designs, LLC about designing and building a custom fountain. As fountain builders, we've been building custom commercial water features for over 20 years, and we are excited to take on your project and beautify your property.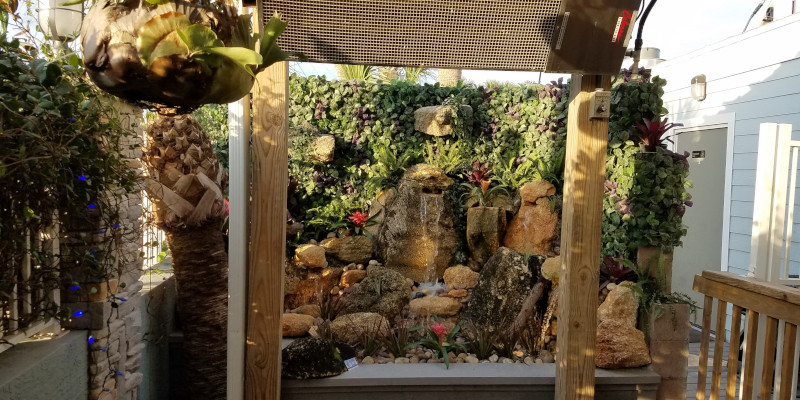 Although some fountain builders try to manage multiple projects simultaneously, we only take on one project at a time to give each the attention it deserves. Some of the custom water features we build include koi ponds, pool waterfalls, custom fountains, water gardens, and pondless waterfalls. We specialize in moving water artistically and maintain a fair pricing structure by pricing each project based on its needs, requirements, and merits.
Some of our clients up to this point have included Universal Studios Orlando, Sheraton Resorts, Marriott World Center Orlando, Westin Resorts, the City of Longwood, Holiday Inn, and the City of Casselberry. Once we design and build your water feature, we can also help with regular maintenance and cleaning. When it comes down to it, we are the talented full-service commercial water feature designers your business wants and needs.
As fountain builders, we are always excited to take on new projects and design a new stunning water feature. To talk to us about your design ideas or learn more about how we can enhance your commercial property with a water feature, contact us today.