Our pond cleaning experts will make sure your pond always looks its best and that its ecosystem thrives.
Here at FWG Designs, LLC, we have extensive experience in designing, building, and maintaining water features, and we want to help you take care of yours. Just like swimming pools, all water features will need to be cleaned periodically in order to keep them looking their best. When it comes to ponds, cleaning is even more important, as many artificial ponds support plant life, and many support animals such as fish as well—and to keep these plants and animals healthy, the pond needs to be clean. Fortunately, our team offers expert pond cleaning services that will help keep your pond ecosystem in great health.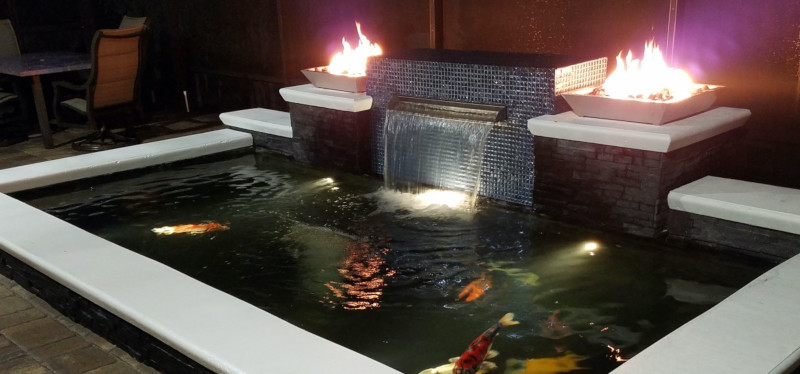 The first step in our pond cleaning services is to remove any fish or other animals, after which we drain the pond. Then, we remove any waste and power wash the sides and bottom. The next step is to clean the water filters and check the other mechanical features for any issues, and correct anything that needs to be fixed. After that, we trim the plants and repot any that require it, and then refill the pond. From there, we return the fish to the pond and let them acclimate.
We are proud to offer the high-quality services you need to keep your property looking its best. If your pond or other water feature is looking worse for the wear, we encourage you to give us a call to learn more about our pond cleaning services.
Similar Services We Offer: