Maintain your pond with regular cleanings.
You may have heard of us at FWG Designs, LLC because of our expertise with designing and constructing impressive commercial ponds and water features. But we also provide services to help keep these water features in excellent condition in the following years. One of these services is pond cleaning, and if you have a pond on your commercial property, contact us today to schedule your pond cleanout.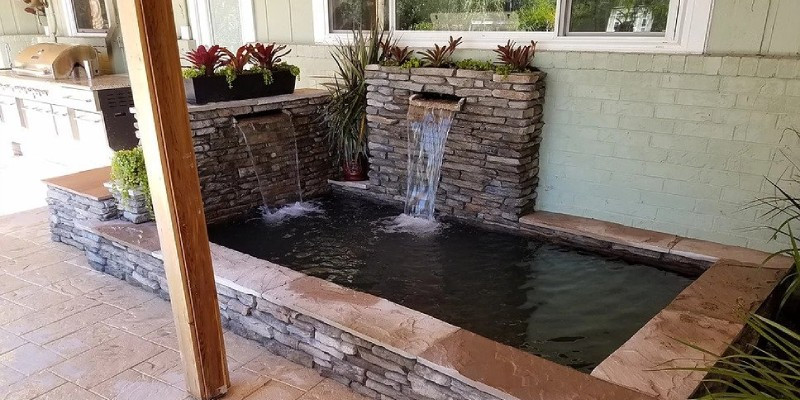 During the pond cleanout process, we start by removing any fish or other animals in the pond. We then drain the pond and remove any remaining waste. Once this is done, we power wash the sides and the bottom of the pond. While the pond is drained, we clean out the water filters and check the pond's mechanical features for any issues. If we notice any problems, we fix them right them and there.
Before we fill the pond again, we also trim the plants surrounding it and repot any plants that need it. Once all this is done, we refill the pond and return the fish. How often you need to schedule us for a pond cleanout depends on how big your pond is, where it's located, what kind of foliage surrounds it, and other factors. We can help you figure out how often you should clean out your pond to ensure the cleanliness, health, and beauty of your water feature.
We're proud to help you keep your water feature looking its best. Contact us today to schedule your next pond cleanout.