We offer expert pond installation services to help you beautify your business campus.
When it comes to landscape design, there are some projects you can most likely figure out on your own, and others where it really helps to have experts there to help. For example, while it is technically possible to install your own garden pond, such projects are generally much easier—and more successful—when undertaken by experts. If you want to add a pond to your business' landscape, you can turn to our team at FWG Design, LLC to get the expert pond installation services you need.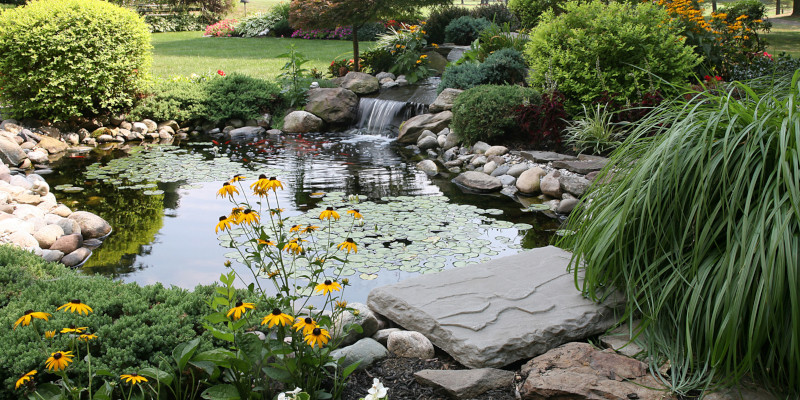 We have installed countless ponds and water features over the years, so you can rely on us to deliver the top-notch results you are looking for. On top of that, we have the right experience to handle pond installation projects of any scale or level of complexity, from the smallest visual pond to the largest and most extravagant fish pond. Our team is certified to install PondGuard fish-safe pond liners, and we know how to ensure your pond design is safe for fish and other wildlife. We'll make sure the water is always filtered and clean, and that the inhabitants always have enough space and nutrients to thrive.
We take pride in our work, and we want to help you make your business campus or other commercial property as beautiful and inviting as possible. If you are interested in adding a pond to your grounds, just give us a call today to get started with our pond installation experts.